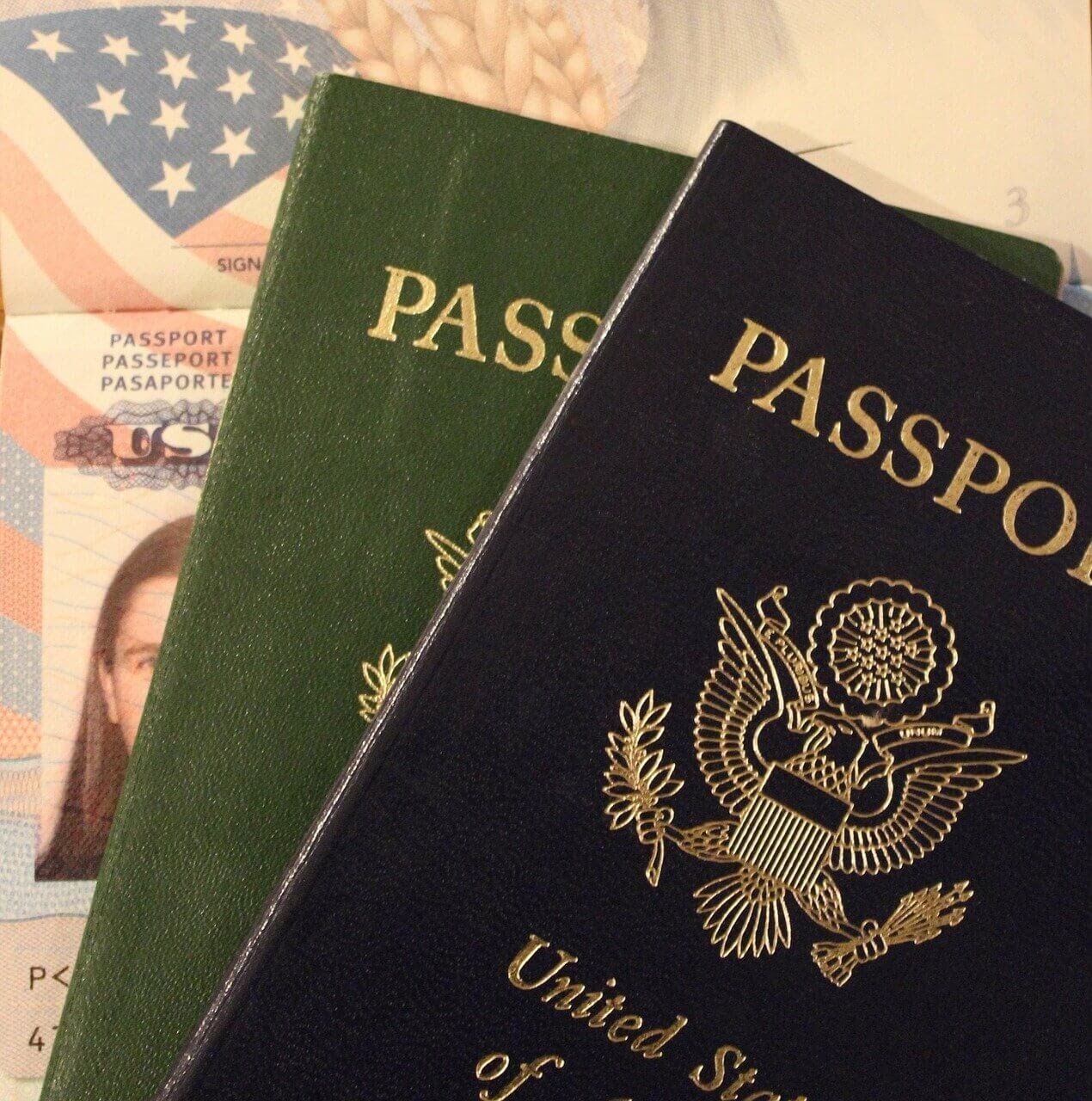 (source)
A Green Card is a permanent U.S. residence permit, and you can apply through a lottery system online. The U.S. awards a maximum of 50,000 people every year this type of visa, and millions apply each time. Your success depends on luck, but also on submitting the entry correctly.
Through the lottery, you can get a Green Card that allows you to reside permanently in the U.S., to study, or look for work. Contrary to a work visa, the Green Card Lottery doesn't require a company to sponsor you. You're free to reside in the U.S. without the need to renew your residence every year.
How To Participate in the Green Card Lottery
The Green Card Lottery is a random computer-generated lottery, and the application is relatively easy to fill out. It's a lengthy process, but we'll go through it in detail in this article.
To participate, you first only need to fill out an online application with some basic information about yourself and submit a photo.
Later, you'll also need to show that you'll be able to support yourself when living in the United States. You'll also need to go through a medical exam and an interview. 
The Green Card Lottery entry is only once a year in October and November, so remember you'll need to submit the application at the right time. 
Am I Eligible for a Green Card Lottery?
Your eligibility for the Green Card Lottery depends on your personal qualifications and your country and geographical region. 
Nationality
The Diversity Visa Program divides the maximum 50,000-person quota according to six different regions. Not all regions have the same amount of available visas each year, and any given year, your country may not be eligible.
The Green Card Lottery is for those immigrants who are not from high-admission countries. If there have been 50,000 employment or family-based immigrants from your country in total in the past five years, your country is considered high-admission, and you will not be eligible.
Education
You'll need to have the equivalent of a U.S. high school degree, showing you've completed 12 years of formal elementary and secondary education. 
In some countries, you may be able to leave school at 16 to pursue a technical or professional degree. This will make you not eligible for the Diversity Visa according to the education criteria, but you can still qualify with your professional experience.
Professional Experience
If you don't meet the education criteria, you'll need to show you have relevant work experience. This means you need to have worked for two of the past five years in a profession that requires at least two years of education or experience. 
If you're unsure if your work experience qualifies, you can browse the Department of Labor's occupations finder.
Important: Note that the education and professional experience requirements aren't both required. If you have a high school degree, you won't need to show your work experience. It's either one or the other.
What Are My Chances of Winning the Diversity Visa?
Your chances of winning the Diversity Visa depend on how many people apply from your region and country. It's harder to get a Green Card if many people from your country are applying. 
In general, the chances are between 1 and 5 percent. Around 22 million people applied for the 55,000 Diversity Visas in 2017, so the overall chances may be low. However, depending on your country of origin, you may still be in with a chance.
Around 40 percent of applicants are disqualified due to formal errors. They may submit the information incorrectly, apply more than once by error, or perform errors later on in the process when they've already been selected. 
Ways to Increase My Chances of Winning
Photos are especially tough to get right when you're not familiar with the process. A good immigration service has professionals with precise knowledge of the photo, and they will contact you before submitting your application to the Green Card Lottery.
You may even make the same mistake more than once, even repeating it every year. If you go through the process on your own, you'll never know you've made a mistake, as the authorities won't take the time to tell you. This is why it can be useful to work with an immigration service that revises your application before you send it.
Note that there are many services that offer to help you get through this process, but not all are trustworthy. In our opinion, this office has a good reputation and can increase your chances of getting picked.
Why Should I Trust the US Green Card Office?
We've had good previous experience with the U.S. Green Card Office in processing Diversity Visas. 
Ease of use: This immigration office makes the process simpler for you. The website is clear and much easier to use than the Diversity Visa Program's site.
Errors: When you submit an application through the U.S. Green Card Office, you'll make sure your application is error-free. They go through your information and check to see if everything is correct.
Safety: All the information you submit to the office is safe. This is not a scam operation but a legitimate service that can help you get a positive result in your application.
Diversity Visa Program Process In Short
This is the process you'll need to go through for the Diversity Visa. 
Submit an Entry
You can submit your entry either directly through the Diversity Visa Program or with an immigration service that helps you get through it. At this point, you won't need as many documents. 
These are the things you'll need to include in your entry.
Name. Make sure to enter your name correctly. Surprisingly many applications don't prosper due to errors. 
Gender. You'll need to choose between male or female.
Date of birth.
The city where you were born.
The country where you were born. If the name of the country has changed since you need to use the current name. 
Country of eligibility. This is usually the country where you were born, but it can also be the country of birth of your spouse if you're both eligible for a Diversity Visa. You can also use the country of birth of one or both of your parents if they resided in that country when you were born.
Passport information. You need to submit your passport number, country of issue, and expiration date.
Photo. The photo needs to be from the last six months and comply with the same United States visa photo requirements. Note that if you use the same photo in your Green Card Lottery entry two years in a row, it will be disqualified.
Mailing address.
Country of residence.
Phone number.
Email address. Remember to use a personal email address and not a work email, since you'll need to maintain access to it throughout the Green Card application process. 
The highest level of education you've achieved by the date of entry.
Marital status and the information of your spouse. If your spouse is a U.S. resident or citizen, you'll need to include this information. Not listing the information of your spouse will cause you to be disqualified.
A number of children. You also need to submit their information and photographs of all your children, whether biological, adopted, or stepchildren.
One Entry a Year
Note that you can't submit more than one entry for the Diversity Visa each year. If you submit multiple applications, you'll be disqualified from the process.
Save the Information
Whether you go about this process on your own or through an immigration office, save every bit of information you receive in the application process. You'll need it to confirm if you're one of the lucky ones. 
Save the confirmation emails and take a screenshot of your confirmation page. You'll need the confirmation page number and confirmation number to check your application's status. 
When you submit your application through an immigration office, they will go through it. They'll let you know if anything is missing and pass the application on to the Diversity Visa Program. Once they receive confirmation of receipt, they will pass it on to you.
Submit Early
It's best to submit your application early on when the window opens. This will help you guarantee you get your application done on time, given that on the last days of the window, the site may get lots of traffic and work slowly. 
A good immigration office will allow you to prepare your application before the window opens, so you'll have one less thing on your mind. 
Follow Up
Note that you won't receive an email notifying you if you've been selected for the Diversity Visa. You'll need to enter the "Entrant Status Check" on the Diversity Visa Program's website to know if you've been selected.
Selection of Applicants
The selection of applicants is completely random and computerized. The system will pick around 100,000 applicants, depending on the quota for every region, but not all will receive their Green Card.
The selection will happen in May, usually around the 15th, but sometimes even before. If you want to increase your chances of going through the process successfully, set a notification for the second week of May to remember to check the status of your application. The faster you provide the additional information, the better.
If You Are Selected
First of all, if you are selected in the lottery, congratulations! Still, make sure you don't quit your job at this point. It's only a guarantee to start the application process by filling out the DS-260, or visa application form.
The process of getting your Green Card can easily take another year from the selection. Also, note that about half of all people who are selected don't complete the registration process or are not eligible for a Green Card.
You'll also need to make sure you've submitted all the necessary documents correctly, which is why an immigration service can be a lifesaver.
Take Note of Your Case Number
When you've been selected, you'll also see a case number on your letter. This number should begin with the year, followed by a two-letter code for your region and your rank number.
The rank number is your place in the queue of the people selected in your region, and it determines when you'll be interviewed. You can follow the order of processing of the applications in the visa bulletin. 
If you are one of the lucky ones to be selected, you should act promptly but carefully to complete the application. However, whether or not your application will be successful depends more on your case number than on how quickly you fill out your DS-260. 
Your case number determines when your Green Card application is processed, and Green Card interviews won't begin before October of that year. The most important thing is to submit everything correctly and have all the necessary information.
Read more: Questions To Expect In A Green Card Application
Submit Supporting Documents and Confirm Your Qualifications
At this point, you'll need to fill out your DS-260 and provide all the documents to back the information you submitted in your Green Card Lottery entry. This includes your marriage certificates, birth certificates, and other information.
Personal Information
You'll need to re-enter all the information you provided in your original Green Card Lottery entry. This is the time to make sure you've got everything right, and correct any possible errors in your application.
Address 
Add all the addresses where you've lived since the age of 16. Try to add everything as accurately as possible.
You'll also need to add a mailing address in the US. This is the address your Green Card will be sent to. It can be the home of a family member or friend, but you can change this address until you reach the country. 
Family Information
Here, you'll need to add the information on your parents, spouse, and children. This includes previous spouses if you're divorced or legally separated. 
Work and Education
In this part, you'll need to add all previous work and education information. Remember that you'll only need to meet the eligibility criteria for education or professional experience, and be truthful.
Health
You'll also need to fill out a questionnaire on your health. It's a short one, since your pre-interview medical examination will take care of most of the health questions.
Background Information
In this part of the application, you'll need to add your background information. This includes any prior criminal convictions or activities. They are not necessarily disqualifying to your Diversity Visa application, but the most important thing is to be truthful.
Submit Your Immigrant Visa Alien Registration Application
The second part of the application is long, so prepare with a good couple of hours to fill it out, check, and send it.
After submitting the second part of the application, you'll need to again wait patiently until August until you receive a response to book your interview. 
Alien Registration Number, Explained | Read more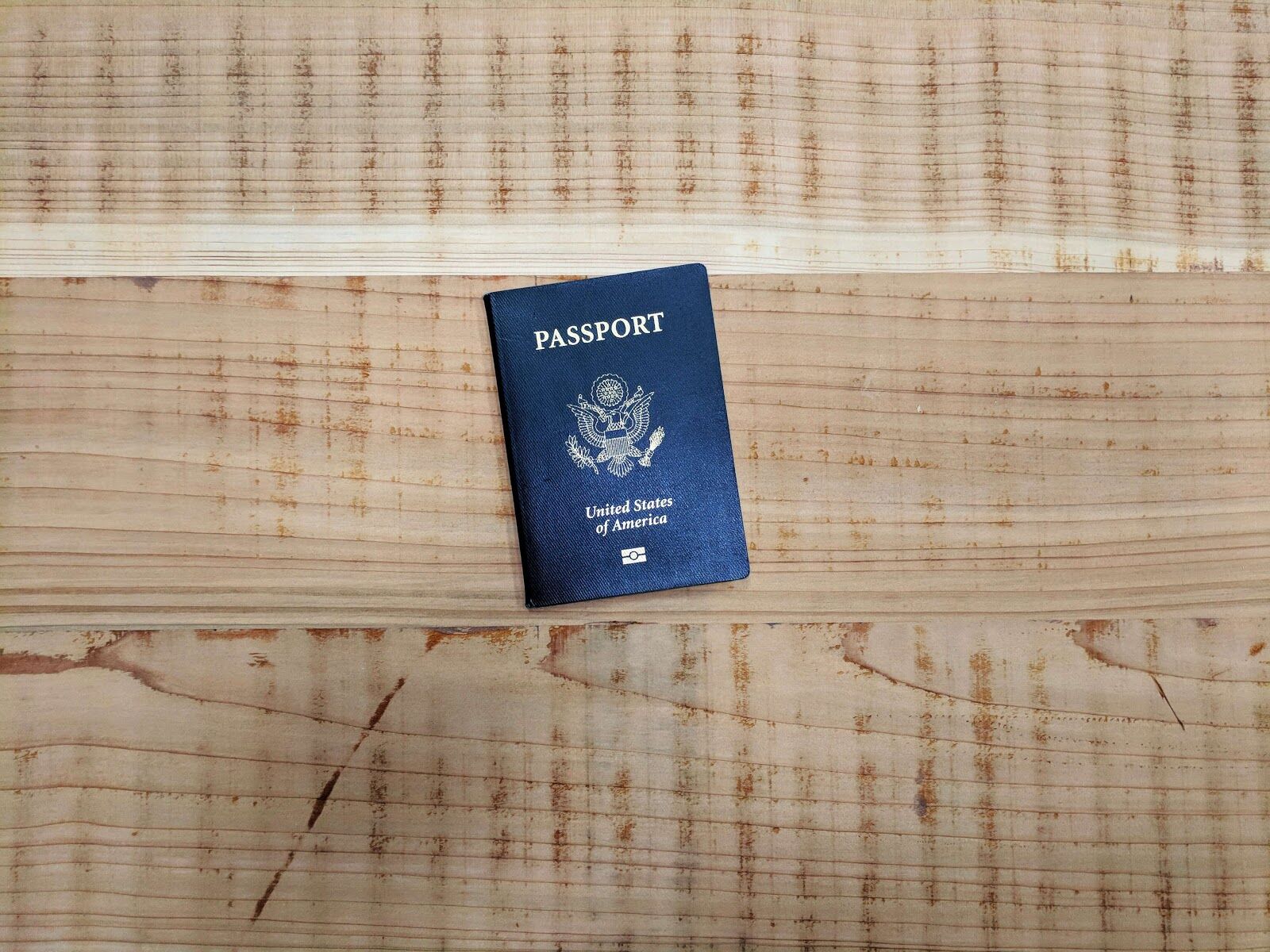 (source)
Interview
How fast you'll be invited for the interview depends on the number you're assigned. It usually takes several months after the initial notification of winning the Green Card Lottery in May. The interviews begin in October of the same year and will continue until the closing of the fiscal year on September 30.
Preparing for your Interview
Before the interview, you'll need to get your medical exam out of the way. You'll need to do it in approved establishments, which the local embassy will direct you to. The purpose of this examination is to determine you're in a good state of health and won't be a charge on the US healthcare system. You'll also need to get vaccinated.
You'll also need to provide all the documents for yourself, your spouse, and your children. 
You should receive an email before your interview, asking you to submit your documents electronically beforehand. This will help the embassy and immigration officials process your application faster, and you'll know exactly what you need to send.
Birth certificate.
Marriage certificate.
Police certificates.
High school and university diplomas.
Financial information.
Public Charge
One important part of your application is providing proof that you're able to support yourself and won't be a public charge to the United States. You can do this by showing you have either existing assets or other forms of support.
Bank statements, stocks, or property. The best thing is if you can prove you have enough money to support yourself in the United States, at least approximately 10,000 dollars. You may also have continuous income from businesses or investments.
A job offer. A letter from a company willing to hire you is another way to show you're able to support yourself while living in the United States. 
An affidavit of support. A family member or close friend already legally residing in the United States can fill out an affidavit of support.
Applicant Interview
The interview is very simple and casual, but you do need to prepare yourself. Make sure you have all the necessary documents, be open, and polite. 
You likely won't be in a private room for your interview, but at a counter, which surprises many applicants. The questions are not hard; the goal of the questions is simply to know if you have a real-life plan in the United States and see if you were truthful in your application.
Normally, you'll already find out if your Green Card application has been approved or denied at the end of the interview. 
You may also be asked for some additional information or documents, but they'll let you know exactly where to send them. Take it easy, gather and submit all the information requested, and prepare to wait a bit more until you receive your answer.
After the Interview: Green Card Lottery Results
Congratulations! You've gone through the long process of the Green Card Lottery, and come out on the other side successfully. You'll receive your Green Card in the mailing address you provided in the DS-260 form once you've entered the US.
Remember that if your application is approved, you need to relocate to the US within six months of your medical exam.
Video: https://youtu.be/oiHvQ_zmF90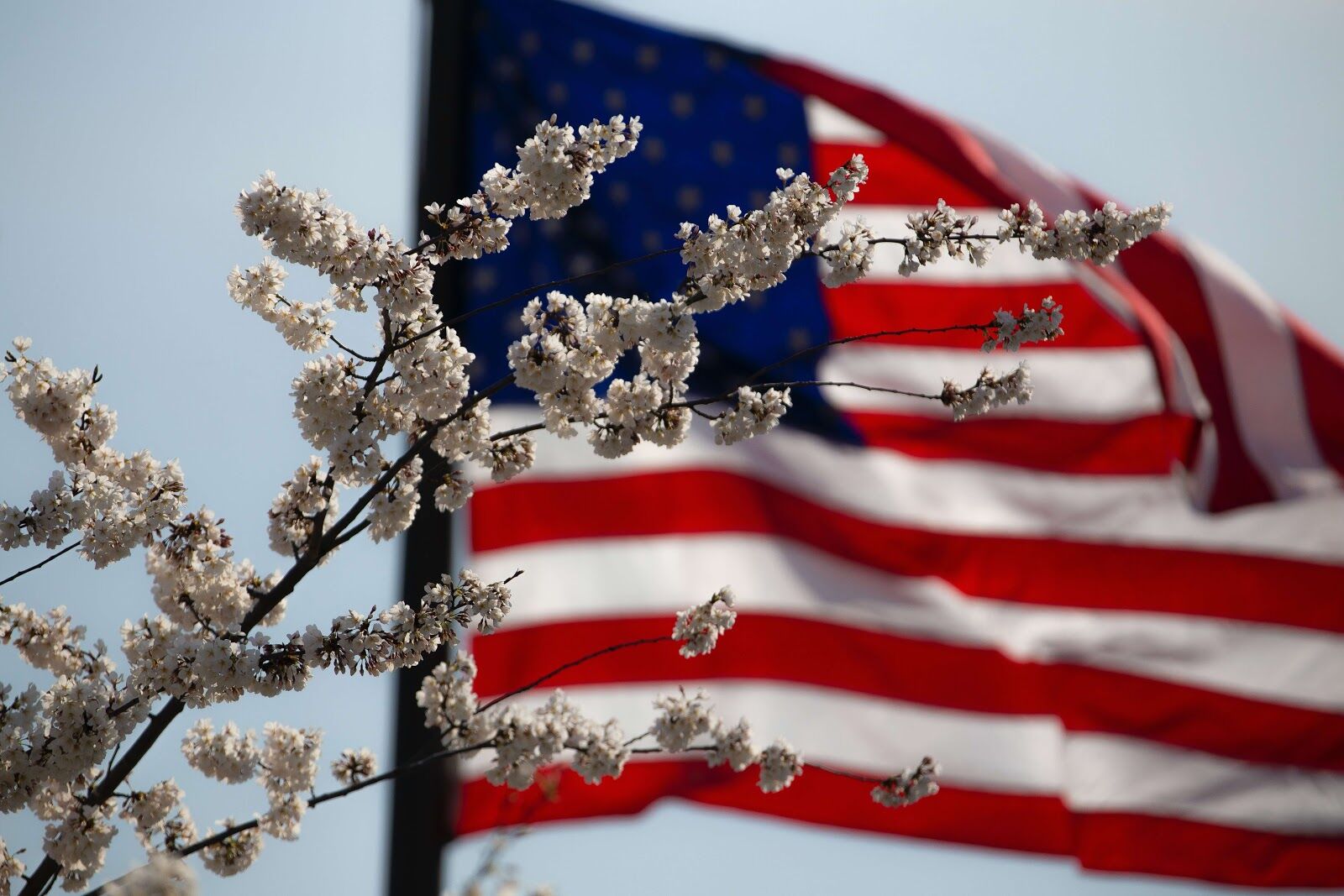 (source)
Fraud Warning
We've seen some agencies that claim to guarantee you get selected in the Green Card lottery. Remember that the lottery is done by the United States government and is computer-generated, so nobody can guarantee you a spot.
What a reputable agency like the U.S. Green Card Office will do is guarantee that the application is submitted correctly. This will reduce the chances of being disqualified because of an error.
Make sure you use a good agency, prepare for a wait, and good luck!